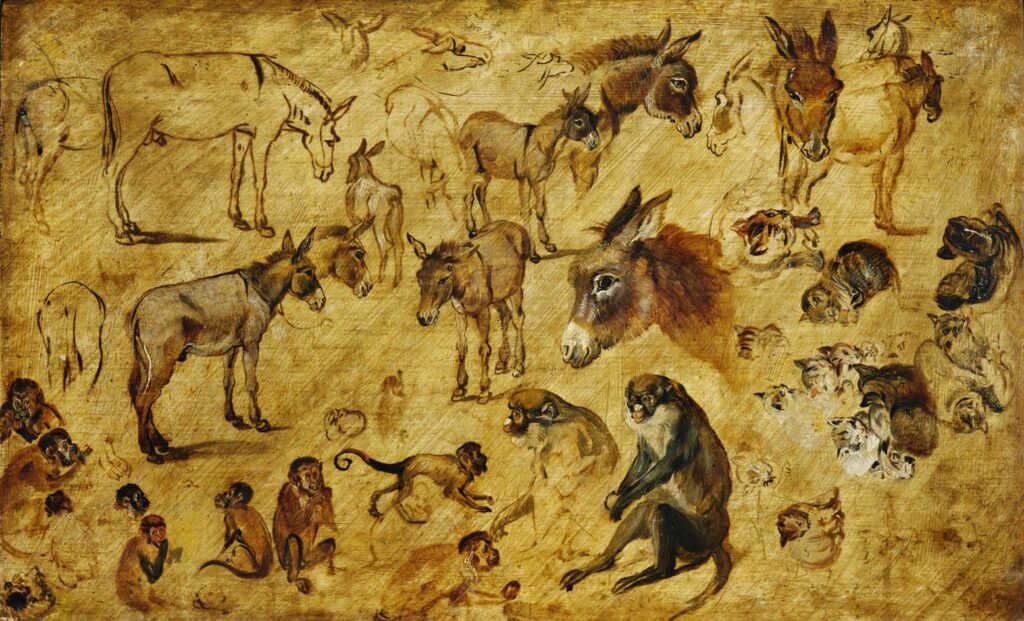 Sul sito Quest. Issues in Contemporary Jewish History è disponibile il nuovo numero del periodico della nostra Fondazione:
QUEST n. 23 – Created from Animals: Thinking the Human Animal Difference in Jewish and Hebrew Literature
Issue 23, 1 2023
a cura di Anna Lissa
*Il numero è dedicato a Federico Damonte, scomparso lo scorso 24 luglio 2023. Per diversi anni, Federico ha dedicato il suo talento e la sua passione come English Language Editor per la rivista Quest, lasciando un segno indelebile nella pubblicazione.
La raccolta di saggi di questo nuovo numero di Quest riafferma il significato dell'approccio degli studi uomo-animale nell'ambito della letteratura ebraica moderna. Questo approccio apre nuove strade per interpretare e comprendere sia testi antichi che contemporanei, non solo come opere ebraiche ma anche come contributi al patrimonio letterario universale. In definitiva, questa raccolta evidenzia la continua importanza dell'esplorazione della dinamica uomo-animale nella letteratura e l'interconnessione di vari campi di studio.
Focus
Created from Animals: Thinking the Human/Animal Difference in Jewish and Hebrew Literature
by Anna Lissa
A Modern Lycaon: Recalling Ovid's Metamorphoses in The Merchant of Venice
by Noam Pines
Tza'ar ba'ale hayyim: Jewish Animal Rights Advocacy and Vegetarianism, from Rabbi Avraham Yitzhak Ha-Kohen Kook's A Vision of Vegetarianism and Peace to Jonathan Safran Foer
by Piergabriele Mancuso
Kids for Calves: Children Against Slaughter in Fin-de-siècle Jewish Literature
by Naama Harel
Troubling the Boundaries: Human and Animal Spaces in Yitzhak Orpaz's Nemalim (Ants) and Italo Calvino's La formica argentina (The Argentine Ant)
by Anna Lissa
The Expression of Israeli Southern Periphery's Voices Through the Symbolism of Domestic versus Wild Animal
by Ilanit Ben Dor Derimian
Man, Interrupted: Abjection, Animality and Agency in Donkey by Sami Berdugo
by Riki Traum
Research Path
Antisemitism and the Image of Jews and Muslims in Nineteenth Century French Colonial Algerian Writings
by Sharon Vance
Discussions
Hillel Kieval, Blood Inscriptions: Science, Modernity, and Ritual Murder in Europe's Fin de Siècle
by Robert Weinberg
by Michal Frankl
David J. Kertzer, Un Papa in guerra. La storia segreta di Mussolini, Hitler e Pio XII
by Liliana Picciotto
Reviews
Laurent Joly, La falsification de l'histoire. Éric Zemmour, l'extrême droite, Vichy et les Juifs
by Valeria Galimi
Liora R. Halperin, The Oldest Guard: Forging the Zionist Settler Past
by Yair Wallach
Luciano Allegra, La povertà degli ebrei. Voci dal ghetto
by Davide Mano
Alma Rachel Heckman, The Sultan's Communists: Moroccan Jews and the Politics of Belonging
by Orit Ouaknine-Yekutieli
Chiara Becattini, La memoria dei campi. La Risiera di San Sabba, Fossoli, Natzweiler-Struthof, Drancy
by Elena Pirazzoli