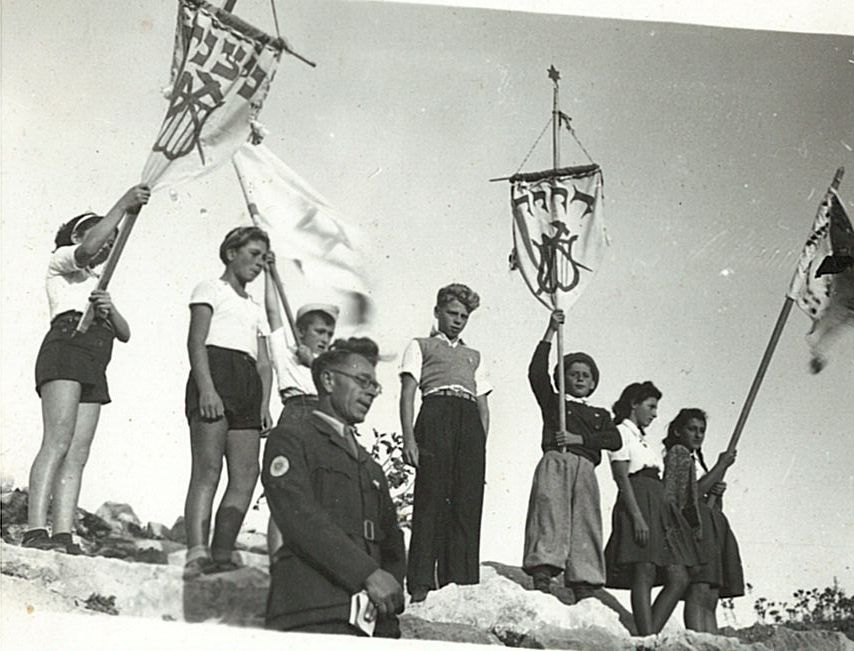 Sul sito Quest. Issues in Contemporary Jewish History è disponibile il nuovo numero del periodico della nostra Fondazione:
Training for Aliyah: Young Jews in Hachsharot across Europe between the 1930s and late 1940s
Issue 21, 1 (2022)
a cura di Verena Buser and Chiara Renzo
Autori: Malin Thor Thureby, Daniela Bartakova, Kateřina Králová, Chiara Renzo, Achinoam Aldouby and Michal Peles-Almagor, Julie Dawson, Kinga Szemere and Ildikó Barna
Scarica qui il PDF del nuovo numero
Questo nuovo numero monografico è incentrato sulla storia dell' hachsharah (pl. hachsharot), termine che in ebraico, letteralmente, significa "preparazione" , ma la cui traduzione o interpretazione variava tra "fattoria collettiva", "formazione professionale", "centro di riqualificazione" e "addestramento agricolo". Sebbene la natura delle hachsharot variasse nello spazio e nel tempo, il termine si è riferito costantemente alla preparazione pratica dei giovani ebrei per l'emigrazione in Eretz Israel (la Terra d'Israele), attraverso un allenamento sia mentale che fisico basato sul lavoro, sulla vita collettiva e sullo studio della lingua ebraica, della storia e della cultura ebraica.
Con questo numero, il nostro obiettivo comune è analizzare nuovamente il ruolo delle hachsharot e rappresentare la realtà complessa e sfaccettata della vita al loro interno, mettendo in discussione l'affiliazione sionista dei loro partecipanti e l'idea dell'hachsharah come un ambiente caldo e accogliente che fungeva da il trampolino di lancio per l'aliyah.
Il numero include incoltre un editoriale sulla nuova Sede della Fondazione CDEC del direttore Gadi Luzzatto Voghera, due discussioni di libri e quattro recensioni :
Rachel B. Gross, Beyond the Synagogue: Jewish Nostalgia as Religious
Practice by Dario Miccoli

Gavin D'Costa, Catholic Doctrines on the Jewish People after Vatican II
by Raffaella Perin

Jaclyn Granick, International Jewish Humanitarianism in the Age of the
Great War by Ilse Josepha Lazaroms

Jakub Hauser and Eva Janáčová, eds., Visual Antisemitism in Central
Europe: Imagery of Hatred by Carl-Eric Linsler